July 12th, 2017
The convention is over (thanks to everyone who stopped by the table on Saturday!) and, as the title says, I'm catching my breath while getting other things together. This isn't an update, but there's some important info in here.
---
The recent pics of Miles Morales, Wonder Woman and Zoom have been added to the Prints Page.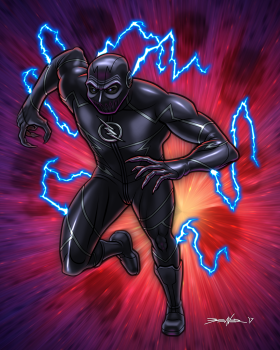 The Princess Peach pic will be added once I get a test copy from the company that I use for mail order prints.
---
My ScrollBoss game site will turn 17 years old next Wednesday, which used to be the old day of the week that I'd haul a bunch of files on floppies up to the library and upload them to Tripod or Angelfire. I've already been cooking up sprites for that anniversary update, so stop by that site next week to check out the celebration!
---
Finally, today is the day of action for Net Neutrality. In basic terms, Net Neutrality means, "Hey, don't @#$% with and/or up the internet." It prevents Internet Service Providers (ISPs) from slowing down or shutting off access to websites. It prevents cable companies from slowing down access to sites who don't pay them a toll for access. Imagine that your cable company decided, was pressured, or was paid to slow down or prevent access to a website for whatever reason. The survival of independent sites like this, and others FAR more important, depend on a free and open internet. Unfortunately, Net Neutrality is in jeopardy because the new head of the FCC seeks to get rid of those protections. Check out these links to learn more about it and see how you can help fight the good fight:
Fight for the Future
Save the Internet